EARTH FUTURE ACTION
HOME ABOUT REPORTS CONTACT HELP WANTED
---
SOCIAL DISASTER USA 2020-2022
MILLIONS OF AMERICANS FACE STARVATION AND POVERTY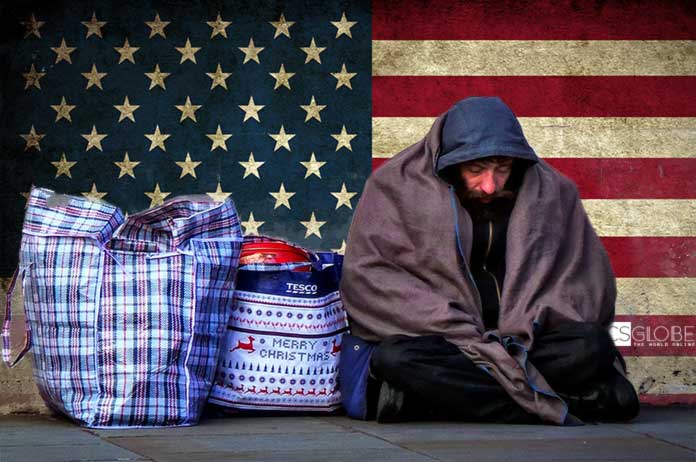 ---
Ever since the COVID-19 pandemic hit, citizens all over the U.S. have been struggling to make ends meet and put food on their tables. COVID has exacerbated hunger issues in the U.S. The ongoing COVID-19 pandemic and subsequent economic crisis, along with supply chain issues and other challenges, have resulted in rising prices for goods and services—including food. The spike in gas prices between July 2021 - July 2022 also hit working class Americans hard. The increase was a whopping 44%. Many had to choose between buying gas or food. While the prices have come down since then, this still was not helpful in the overall economic crisis.

From June 1 to June 13, 2022, almost 24 million households—including 11.6 million households with children under the age of 18—reported that they sometimes or often did not have enough to eat during the week. More than 7 million households were food insecure despite receiving federal food and nutrition benefits through the Supplemental Nutrition Assistance Program (SNAP), and almost 4 million of these households included children. Notably, low-income households of color, often led by single mothers, tend to have higher rates of hunger and food insecurity. (The Center for American Progress, 8-11-22).
According to the USDA, 10.2 percent (13.5 million) of U.S. households were food insecure at some time during 2021. This number was about the same in 2020.
According to an NPR/Robert Wood Johnson Foundation/Harvard T.H. Chan School of Public Health poll, 38 percent of U.S. households reported facing serious financial problems during the outbreak of the Delta Variant (August 2 to September 7, 2021). These financial problems occurred despite 67 percent of U.S. households receiving financial assistance from the government. In addition to this, 19 percent of U.S. households reported losing their entire savings during the pandemic, leaving them with nothing to fall back on.
With these financial issues amidst the pandemic, there have been serious health consequences.
"In healthcare, 18 percent of households report anyone in their household has been unable to get medical care for a serious problem in the past few months when they needed it, with 76 percent of those unable to get care reporting negative health consequences as a result." (Robert Wood Johnson Foundation)
Not only are people experiencing health complications, but children are also falling behind in school. 69 Percent of households with children in grades K-12 fell behind in learning during the pandemic, with 70 percent of these households feeling it will be very difficult for their children to catch up from education losses of the past year.
The devastation from the pandemic has left Americans struggling to feed themselves and their children, pay rent, afford household expenses, and find jobs. Millions of people are struggling to survive right now and the government's provided assistance is not nearly sufficient enough to make a dent in the ongoing crisis. Action needs to be taken immediately, or many more will die from the aftermath of COVID-19—not the virus itself.
Covid has also eviscerated businesses across America, in particular small businesses. The Economic Impacts of Covid-19 has been reported by Opportunity Insights. Small businesses in affluent zip codes lost more than 50% of their revenue, and in low income zip codes, they lost 30% of their revenue.
Covid-19 has also had a disproportionate impact on black owned businesses. Between February and April of 2020, Black business ownership declined more than 40%, the largest drop across any ethnic group, according to a report by the House Committee on Small Business Committee. (Forbes)
In addition to that, 22% of gyms have closed (Club Industry), and more than 10% of restaurants have closed permanently (Nation's Restaurant News).
---
RELATED LINKS
Opinion | United States of Death? Study Shows Worrying Mortality Rates of Broken Health System (Common Dreams, 8-15-22)
Billionaires 'Had a Terrific Pandemic' While Inequality Killed Millions: Oxford (Common Dreams, 1-17-22)
Datassential: More than 10% of U.S. restaurants have closed permanently (Nation's Restaurant News, 3-29-21)
22 Percent of Gyms Have Closed, $29.2 Billion Revenue Lost Since COVID-19 Hit (Club Industry, 8-10-21)
Committee Report Outlines COVID's Devastating Impact on Black-Owned Small Businesses (House Committee on Small Business)
Covid-19 Has Had A Disproportionate Financial Impact On Black Small Businesses (Forbes, 6-3-21)
As the Delta Variant Continues, 38 Percent of U.S. Households Report Facing Serious Financial Problems Despite Two-Thirds Receiving Government Assistance (Robert Wood Johnson Foundation, 10-12-21)
Tracking the COVID-19 Economy's Effects on Food, Housing, and Employment Hardships (Center on Budget and Policy Priorities, 10-13-21)
---
RELATED EARTH FUTURE FUTURE ACTION ARTICLES
America's State of Emergency - An Agenda For Action
Dead or Alive in Modern America - The Right to Exist
Life and Death in America (Audio)
Time for Action on the Student Debt Crisis