---
THE WORLD'S LARGEST CREDITORS AND DEBTORS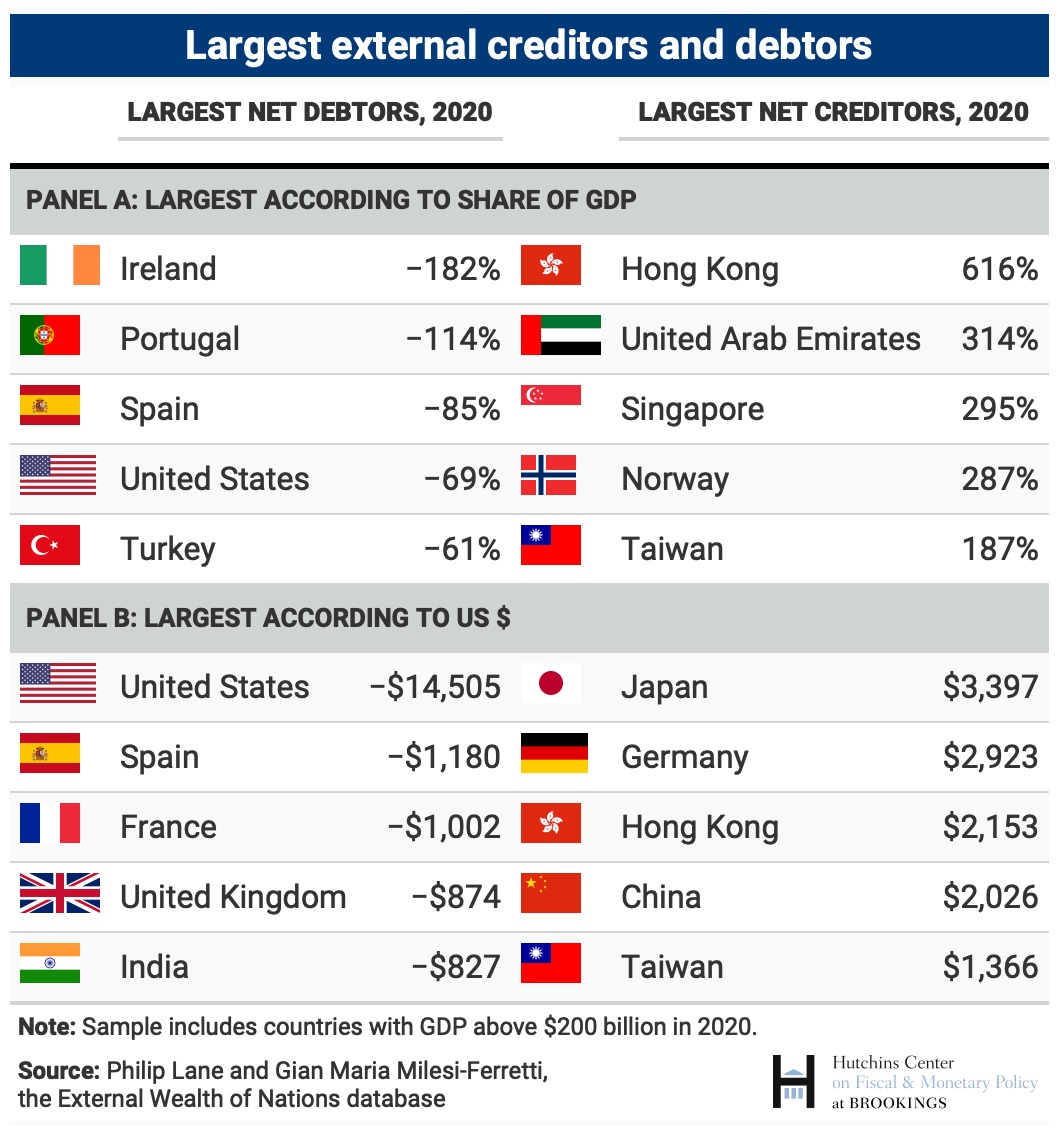 ---
What Can We Learn From This Data?
The data for the global economy as a whole provides a way to measure trends in international financial integration and global external imbalances. On a country by country basis, the data provides one measure of the financial ties of an economy with the rest of the world. A country's net international investment position tells us whether it is a creditor or debtor to the rest of the world, which can have implications for external debt sustainability.
It is also worth noting that if you add China and Hong Kong together, China is the world's largest creditor.
What Do We Need to Know About the U.S.?
At the end of 2020, Americans owed $14 trillion more to the rest of the world than the rest of the world owed to America, according to the latest reading on the nation's Net International Investment Position (NIIP) from the Bureau of Economic Analysis (BEA). That's 67 percent of U.S. GDP, up from about 50 percent at the end of 2019 and well above the 16 percent of GDP recorded a decade ago.
---
LINKS
The external wealth of nations database (The Brookings Institute, 9-16-21)