---
ECONOMIC STIMULUS PLAN 2020
THE U.S. GOVERNMENT'S RESPONSE
TO THE CORONAVIRUS PANDEMIC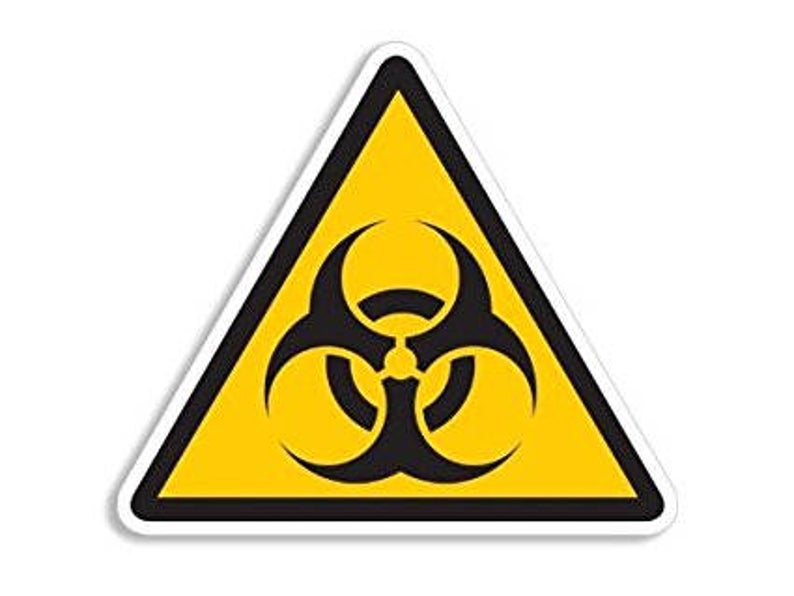 We're not claiming to be the ultimate authority on the 2020 economic stimulus.
But here are a set of links about what we have right now, and what ideas are out there for change.
---
THE CARES ACT (The Coronavirus Aid, Relief, and Economic Security Act)
This was the first economic stimulus bill of 2020.
It provided an estimated $2 trillion stimulus package.
Read the Bills
S.3548 [116th] CARES Act
H.R.748 [116th] CARES Act
Related Articles
Here's what's in the $2 trillion stimulus package — and what's next (Politico, 3-25-20)
---
PAYCHECK PROTECTION AND HEALTH CARE ENHANCEMENT ACT
Read the Bill
This $484 billion supplemental relief package includes $310 billion for the Paycheck Protection Program,
$60 billion or the Economic Injury Disaster Loan program,
$75 billion for health care providers (supplemental to previous $100 billion in the CARES Act),
and $25 billion for COVID-19 testing.
Related Articles
Trump Signs Coronavirus Stimulus Bill as Focus Shifts to State Funding (The Wall Street Journal, 4-24-20)
---
THE HEROES ACT
This is a $3 trillion dollar Democratic stimulus plan introduced by the House of Representatives.
It is worth up to $6,000 per family. And is the largest stimulus package in history.
Named "The Heroes Act," the legislation would establish a $200 billion fund to provide hazard pay to essential workers who have remained
on the job during the pandemic -- a measure that was not included in the prior relief packages.
Bill Text (PDF)
The Heroes Act Summary - H.R. 6800 (PDF)
The Heroes Act One Page Summary (PDF)
Democratic proposal includes new stimulus payments of up to $6,000 for families (CNN Politics, 5-13-20)
---
EMERGENCY HEALTH CARE GUARANTEE ACT
On May 15th, 2020, Senator Bernie Sanders (I-Vt.) introduced the Health Care Emergency Guarantee Act to eliminate all out-of pocket health costs for every person in America during the COVID-19 crisis.
Senators Kirsten Gillibrand (D-N.Y.), Edward Markey (D-Mass.), Elizabeth Warren (D-Mass.), Cory Booker (D-N.J.), Jeff Merkley (D-Ore.), and Kamala Harris (D-Calif.) cosponsored the legislation.
Sanders, Gillibrand, Booker, Warren, Markey, Merkley, Harris Introduce Emergency Health Care Guarantee Act (Sanders Senator Page)
---
RELATED EARTH FUTURE ACTION REPORTS
TWO REFORMS NEEDED - TO THE 2020 ECONOMIC STIMULUS PLAN (Earth Future Action)
---
OFFICIAL WEBSITES
U.S. GOVERNMENT
Coronavirus.gov (Affiliated with the Whitehouse, the CDC and FEMA)
Information on the Whitehouse Coronavirus Task Force and its Members
STATE GOVERNMENTS
Dates When All 50 States Plan to Open
HEALTH
STATISTICS
---
ECONOMIC ASSISTANCE PROGRAMS
Paycheck Protection Program (Small Business Administration)
---
PROGRESSIVE RESPONSES
Many Democrats have argued that the government's response isn't enough.
---
REPRESENTATIVES RO KHANNA AND TIM RYAN INTRODUCE LEGISLATION TO SEND AMERICANS $2,000 A MONTH
Full Text of the Bill (PDF)
Press Release (Ro Khanna Website)
---
REPRESENTATIVE RO KHANNA AND SENATOR ELIZABETH WARREN ESSENTIAL WORKERS BILL OF RIGHTS
A bill to protect the workers on the frontline of the Coronavirus crisis.
Letter to McConnell, Schumer, Pelosi Promoting Essential Workers Rights Bill (PDF)
Ro Khanna Press Release (Khanna Official Website)
Warren Press Release (Warren Official Website)
Warren and Khanna's "Essential Workers Bill of Rights" Cheered as Much-Needed Protections for Those on Frontlines of Crisis (Common Dreams, 4-13-20)
---
REPRESENTATIVE ILHAN OMAR BILL TO CANCEL ALL RENT AND MORTGAGE PAYMENTS DURING PANDEMIC
Rep. Ilhan Omar Introduces Bill to Cancel All Rent and Mortgage Payments During the COVID-19 Pandemic (Ilhan Omar)
---
CONGRESSIONAL PROGRESSIVE CAUCUS PLAN
The Congressional Progressive Caucus unveiled plans for a second coronavirus package that includes $2,000 monthly cash payments and vote-by-mail. (Common Dreams, 4-10-20).
View the following sources below about this more comprehensive, economic stimulus plan.
LETTERS
Congressional Progressive Caucus Letter to Pelosi
The Congressional Progressive Caucus released a letter, signed by members of the CPC Executive Board.
The letter is urging Democratic House Leadership to take bolder action in terms of releasing a more comprehensive economic stimulus.
CONFERENCE
Put People First Conference to advance Congressional Progressive Caucus priorities
Representatives Alexandria Ocasio-Cortez, Ilhan Omar, Rashida Tlaib Ayanna Pressley, Pramila Jayapal and Mark Pocan joined leaders of progressive organizations for a virtual press conference.
The conference launched the #PutPeopleFirst campaign to advance the Congressional Progressive Caucus priorities in the next coronavirus relief package.
---
OTHER IDEAS
An immediate economic stimulus plan with no extra taxpayer costs (American Enterprise Institute, 3-13-20)
Message to Congress - Green Stimulus to Rebuild our Economy (Medium, 3-22-20)
IS THE CURRENT "BAIL OUT" A SCAM?
ECONOMIST MICHAEL HUDSON CALLS $6 TRILLION BAIL OUT A SCAM (Michael Hudson - Moderate Rebels)
Economist Michael Hudson explains that the CARES Act, and the Federal Reserve, have not given a "bailout,"
but a massive, $6 trillion giveaway to Wall Street, banks, large corporations, and stockholders.
---
GROUPS TO LOOK AT
Congressional Progressive Caucus
---
RELATED EARTH FUTURE ACTION REPORTS
TWO REFORMS NEEDED - TO THE 2020 ECONOMIC STIMULUS PLAN (Earth Future Action)